75 Ann Street 
Bracebridge ON, P1L 2E4
Hours of operation
Mon 8:00am-4:00pm
Tue 8:00am-6:00pm
Wed 8:00am-4:00pm
Thu 8:00am-6:00pm
Fri 8:00am-12:00pm
Sat Closed
Hours of operation
Mon 8:00am-4:00pm
Tue 8:00am-6:00pm
Wed 8:00am-4:00pm
Thu 8:00am-6:00pm
Fri 8:00am-12:00pm
Sat Closed
Sun Closed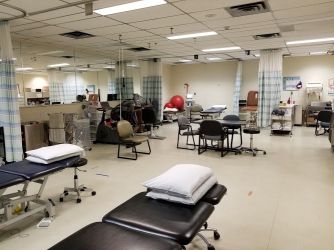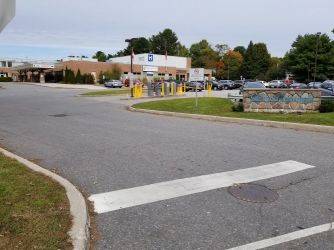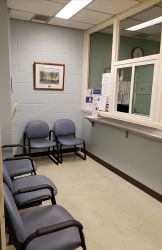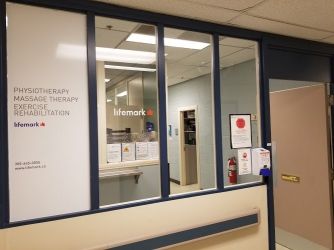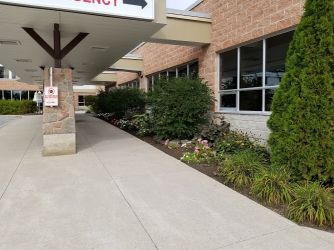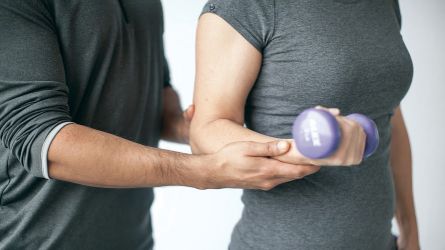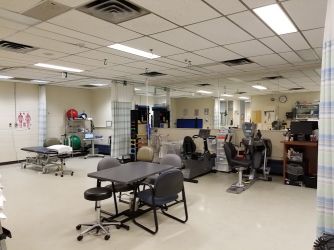 Our philosophy
Lifemark Physiotherapy Bracebridge offers various physiotherapy services to the Bracebridge community.
We have established a relationship with the local community and cottagers with a focus on health and wellness year-round. 
The clinic
Our clinic is located in the Muskoka Algonquin Hospital, Bracebridge Site, in the centre of Bracebridge.
We have five physiotherapy treatment rooms and additional gym area and are equipped with ultrasound therapy, laser therapy, heat and cold therapy, paraffin wax therapy, Tens, cervical traction, and various gym equipment. The treatment area is shared with the hospital physiotherapy department.
Parking and transportation
Lifemark Physiotherapy Bracebridge has parking provided through the hospital, rates vary from $3 to $5 (private clients are provided with free parking).
Wheelchair parking is available, and there are hospital volunteers available to assist people to and from the treatment area to the parking lot.
More about our services
Our services include private physiotherapy and OHIP-funded physiotherapy for WSIB, motor vehicle accidents and veterans.
We offer specialty servics including dizziness & balance, concussion care, soft tissue release and sport medicine and rehab.
We also have specialists trained in manual therapy and McKenzie mechanical techniques.
Common conditions we treat
Arthritis
Carpal tunnel syndrome
Frozen shoulder
Hand & wrist pain
Headaches
Herniated disc
Knee pain
Low back pain
Muscle sprains and strain
Neck pain
Plantar fasciitis
Post-surgery
Posture issues
Rotator cuff injuries
Scoliosis
TMJ