2249 Carling Avenue Suite 105
Ottawa ON, K2B 7E9
Hours of operation
Mon 7:00am-7:00pm
Tue 7:00am-7:00pm
Wed 7:00am-7:00pm
Thu 7:00am-7:00pm
Fri 7:00am-6:00pm
Sat Closed
Hours of operation
Mon 7:00am-7:00pm
Tue 7:00am-7:00pm
Wed 7:00am-7:00pm
Thu 7:00am-7:00pm
Fri 7:00am-6:00pm
Sat Closed
Sun Closed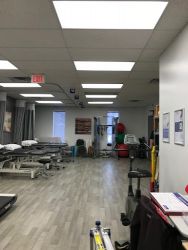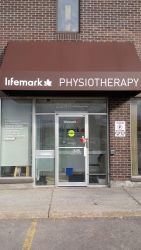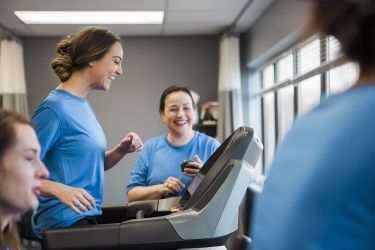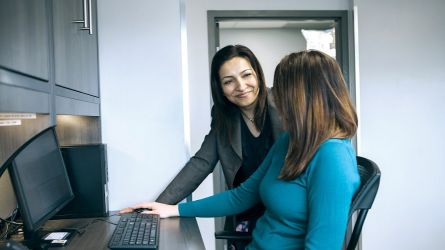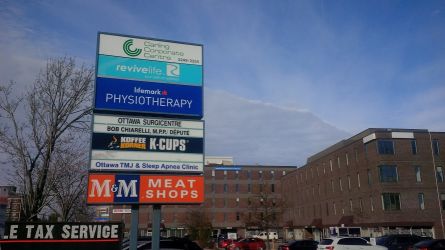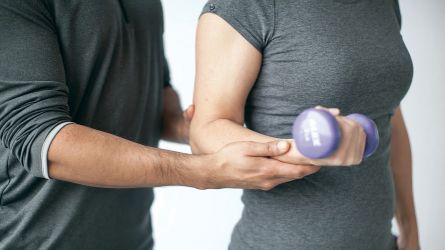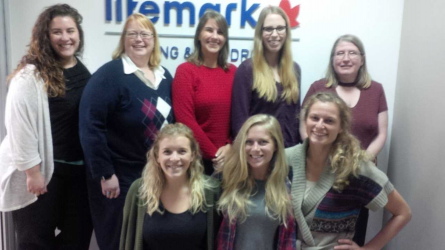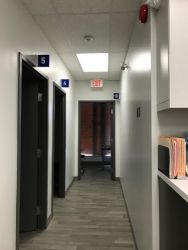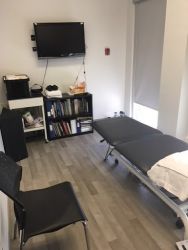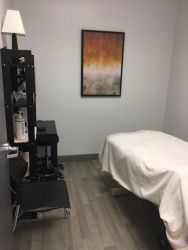 Core services
Speech Language Pathology
Additional services
Temporomandibular joint (TMJ)
Our philosophy
Lifemark Physiotherapy Carling & Woodroffe in Ottawa offers comprehensive rehabilitation services including physiotherapy, occupational therapy and massage services to aid in the recovery of multiple conditions.
Our dedicated and experienced clinical staff includes seven physiotherapists, four occupational therapists, a massage therapist, a kinesiologist, and an occupational therapy aid.
Our therapists have special interests and training in sport injuries, orthopaedic injuries, vestibular disorders (dizziness and balance/vertigo), men and women's pelvic health issues, manual therapy and concussion rehabilitation.
We provide treatments for a wide array of conditions including workplace injuries, motor vehicle accident injuries, sports injuries and everyday aches and pains.
We also deliver specialized rehabilitation programs for clients requiring extensive multidisciplinary treatments generally funded by insurers.
The clinic
We offer a clean, bright and comfortable setting for our patients.
We have a bright spacious 2580 square foot clinic, recently renovated space with a large gym area and seven private physiotherapy and rehab treatment rooms, including dedicated massage therapy and vestibular treatment rooms.
Our equipment includes a stationary bike, a treadmill, a Precor FTS Glide resistance apparatus, a full selection of dumbbell weights and resistive therabands, proprioceptive and stability training equipment (profitter, Airex mat, Bosu, Swiss ball, foam rolls), a traction table, infrared goggles and a work simulation station.
Parking and transportation
We are located in Ottawa West, near the Carling and Woodroffe intersection. There is free parking, including accessible spots conveniently located directly in front of the clinic.
More about our services
In addition to physiotherapy, occupational therapy, massage therapy, acupuncture, manual and manipulative therapy, exercise prescription, and sports medicine and rehabilitation, we also offer:
Functional capacity evaluations
Ergonomic assessments
Workplace injury: WSIB programs
Motor vehicle accident 
Cognitive demands analysis
Cognitive abilities evaluation
In-home physiotherapy/occupational therapy and massage services
Common conditions we treat
Arthritis
Carpal tunnel syndrome
Frozen shoulder
Hand & wrist pain
Headaches
Herniated disc
Knee pain
Low back pain
Muscle sprains and strain
Neck pain
Plantar fasciitis
Post-surgery
Posture issues
Rotator cuff injuries
Scoliosis
TMJ