114 - 40258 Glenalder Place 
Squamish BC, V8B 0G2
Hours of operation
Mon 7:00am-7:00pm
Tue 7:00am-7:00pm
Wed 7:00am-7:00pm
Thu 9:00am-7:00pm
Fri 7:00am-1:00pm
Sat 8:00am-5:00pm
Hours of operation
Mon 7:00am-7:00pm
Tue 7:00am-7:00pm
Wed 7:00am-7:00pm
Thu 9:00am-7:00pm
Fri 7:00am-1:00pm
Sat 8:00am-5:00pm
Sun Closed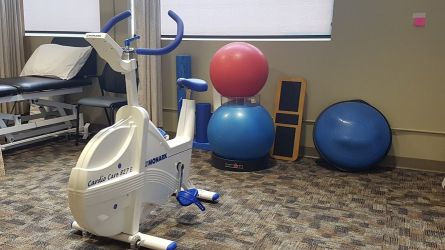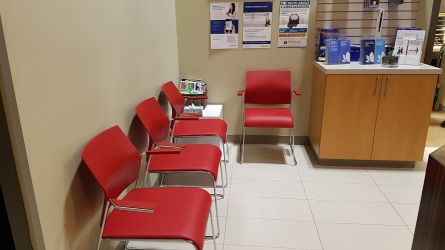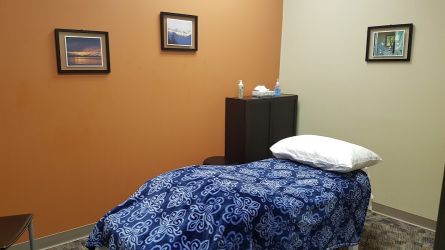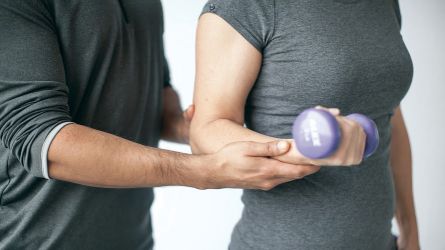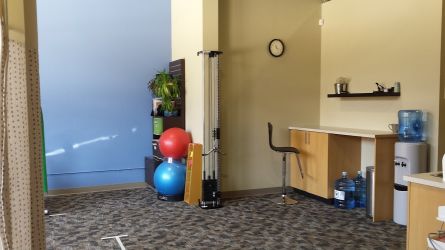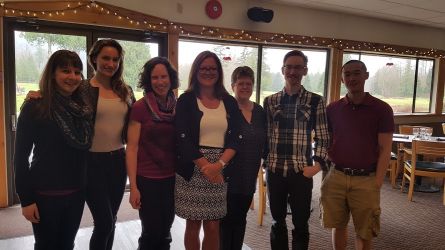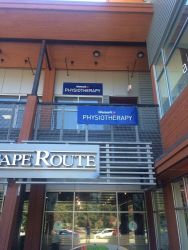 Additional services
Temporomandibular joint (TMJ)
Our philosophy
Lifemark Physiotherapy Garibaldi Highlands (formerly Highland Sport & Spine Physiotherapy) provides the Squamish community with comprehensive physiotherapy and massage therapy services aimed at getting you back to the activities you love doing.
Our physiotherapists work together with you to help you recover from pain, injuries, and symptoms from conditions such as TMJ, concussion, vertigo or carpal tunnel syndrome. Our massage therapists can help with stress relief, recovery after athletic training, and injury treatment.
The clinic
The Lifemark Physiotherapy Garibaldi Highlands team includes registered physiotherapists, massage therapists and certified kinesiologists for our Squamish area patients. Whether you're an elite athlete, a weekend warrior, an injured worker, or suffering from injuries sustained in a car accident, we have the interdisciplinary team that helps you achieve your therapeutic goals. 
More about our services
We deliver one-on-one, hands-on intervention starting with the initial assessment and throughout the entire treatment process. Our physiotherapists will guide you through your recovery, whether you experience balance, dizziness or vertigo problems, require craniosacral therapy, have a concussion, or would like a Selective Functional Movement Assessment (SFMA).  
Our experienced physiotherapists employ a variety of treatment tools to achieve successful results including manual therapy, IMS, acupuncture, orthotics, bracing, splinting, and taping. Ask our therapist what treatment option is best for you. 
Concussion Management and ImPACT Baseline Testing
Do you have concussion symptoms? We can help! Our physiotherapists specializing in concussion rehabilitation can help recovery after a concussion by differentiating the causes of symptoms and implementing a specialized treatment plan that focuses on resolving your specific symptomatic areas. If your sports team is at risk for concussion, call us to arrange a pre-season concussion screening clinic. We have certified testers that use the ImPACT test to measure brain function. This screen is used by professional sporting leagues such as the NFL and NHL.
If an athlete suffers a concussion, we use their baseline test results to manage their symptoms and make an informed decision on when it's safe to return to school, work and play.  
Injury Prevention Workshops
We offer the highest quality, therapeutic services to help you take charge of your health. We are firm believers that the best way to treat injuries is to prevent them from occurring in the first place. That is why we also provide injury prevention workshops in 1-week, 3-week or 6-week programming series.  
Parking and transportation
Located in the Garibaldi Highlands region of Squamish, Lifemark Physiotherapy Garibaldi Highlands is conveniently situated to serve the Brackendale and Highlands' communities, and is just a short drive north of downtown Squamish. Our clinic has free parking.
Common conditions we treat
Arthritis
Carpal tunnel syndrome
Frozen shoulder
Hand & wrist pain
Headaches
Herniated disc
Knee pain
Low back pain
Muscle sprains and strain
Neck pain
Plantar fasciitis
Post-surgery
Posture issues
Rotator cuff injuries
Scoliosis
TMJ