961 Bedford Highway 
Bedford NS, B4A 1A9
Hours of operation
Mon 8:00am-4:00pm
Tue 10:00am-7:00pm
Wed 8:00am-4:00pm
Thu 10:00am-7:00pm
Fri 8:00am-2:00pm
Sat Closed
Hours of operation
Mon 8:00am-4:00pm
Tue 10:00am-7:00pm
Wed 8:00am-4:00pm
Thu 10:00am-7:00pm
Fri 8:00am-2:00pm
Sat Closed
Sun Closed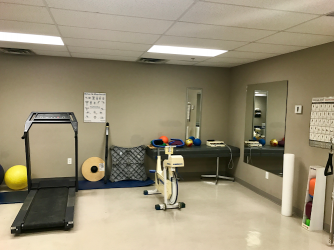 Our philosophy
The Physioclinic is a team of healthcare professionals dedicated to providing early and effective services in the areas of treatment, management and prevention of injuries. The Physioclinic has industry-leading expertise in providing high quality rehabilitation services in a cost-effective manner. Our rehabilitation centres have a customer-oriented philosophy that continually exceeds our clients' expectations with uncompromising personalized service.
Our goal is to restore the client's optimum functioning using scientific standards of practice and proven effective methods. We look forward to helping you achieve your goals.
The clinic
Located in the Mill Cove plaza, this clinic is bright and spacious. It is in close proximity to many other health care providers, including a medical clinic, Lawtons drugs, Hearing Institute Atlantic, and Mill Cove Dental Centre.
Parking and transportation
The clinic is located in the Mill Cove plaza, with ample access to free parking. It can also be accessed using Metro Transit Routes 80, 82 & 89.
More about our services
We provide treatment to clients recovering from motor vehicle accidents, work-related injuries (WCB), long-term disability, sports injuries and all musculoskeletal conditions.
Common conditions we treat
Hand & wrist pain
Knee pain
Low back pain
Muscle sprains and strain
Neck pain
Rotator cuff injuries
Shoulder pain
Sports injuries