2225 Macleod Trail South 
Calgary AB, T2G 5B6
Hours of operation
Mon 6:30am-7:30pm
Tue 6:30am-7:30pm
Wed 6:30am-7:30pm
Thu 6:30am-7:30pm
Fri 6:30am-7:30pm
Sat 8:00am-12:00pm
Hours of operation
Mon 6:30am-7:30pm
Tue 6:30am-7:30pm
Wed 6:30am-7:30pm
Thu 6:30am-7:30pm
Fri 6:30am-7:30pm
Sat 8:00am-12:00pm
Sun Closed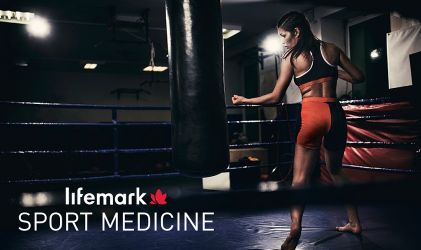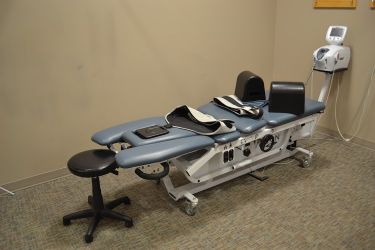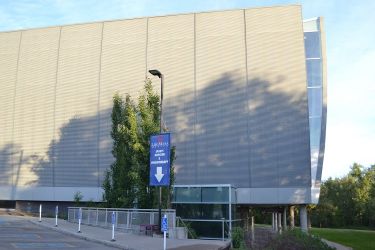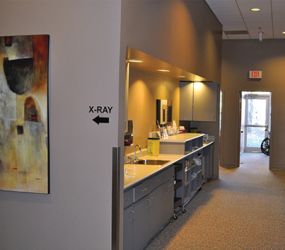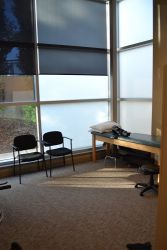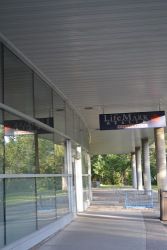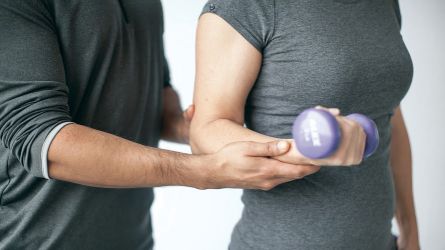 Our philosophy
Lifemark Sport Medicine - Repsol Sport Centre in Calgary, AB, features highly-skilled and experienced physiotherapists, registered massage therapists, chiropractic services, acupuncture, sports medicine physicians and trained staff to provide you with a customized and holistic treatment plan that best meets your needs.
A good team is focused on communication and collaboration, and Lifemark Sport Medicine - Repsol Sport Centre employs this philosophy with our patients. We have a multi-disciplinary staff that works together to provide you with the highest level of care. We want to ease your pain, get you moving and have you feel great again.
Please contact us for more information about our services and to learn more about direct billing opportunities.
The clinic
Lifemark Sport Medicine - Repsol Sport Centre in Calgary is approximately 16,000 sq ft, with private physiotherapy, massage and chiropractic treatment rooms and large rehab treatment areas.
The in-clinic exercise equipment includes stationary bicycles, treadmill, free weights and cable machines and rehab equipment. Repsol Sport Centre facilities are also directly accessible from the clinic and the indoor running track, gymnasium, cardio equipment, weight machines, free weights, TRX and swimming pools are also available for rehab.
Parking and transportation
Lifemark Sport Medicine - Repsol Sport Centre is centrally located on Macleod Trail South close to downtown Calgary, across from the Saddledome. The clinic has free parking and is a short walk from the Victoria and Erlton C-Train stations.
More about our services
Our passion is sports. And whether you are an elite athlete, casual runner, or just want to heal a nagging injury; you will be treated with the same level of quality and attention.
Our clinic includes:
Physiotherapists
Massage therapist
Registered acupuncturist
Orthopedic surgeons
Kinesiologists
Orthotists
Athletic therapist
Chiropractor
Occupational therapists
Sports medicine physicians
X-ray
We also offer specialized programs including certified hand therapy, concussion management, orthotics and bracing (custom and off-the-shelf), cancer rehab and vestibular therapists for balance and dizziness issues.
Additionally, our clinic has collaborated with Dr. Richard Boorman, a sub-specialized orthopaedic shoulder surgeon, to develop the Southern Alberta Shoulder Care Clinic (SASCC). This assessment clinic will allow you to access a multidisciplinary assessment with an experienced physician and a physiotherapist with a special interest in shoulder injuries and conditions.
More details can be found at www.lifemark.ca/shoulder-care
Additional clinic benefits include shockwave therapy, contrast tubs and a cervical and lumbar traction machine as well as modalities such as IFC, ultrasound, TENS and electrical muscle stimulation.
Common conditions we treat
Arthritis
Carpal tunnel syndrome
Frozen shoulder
Hand & wrist pain
Headaches
Herniated disc
Knee pain
Low back pain
Muscle sprains and strain
Neck pain
Plantar fasciitis
Post-surgery
Posture issues
Rotator cuff injuries
Scoliosis
TMJ