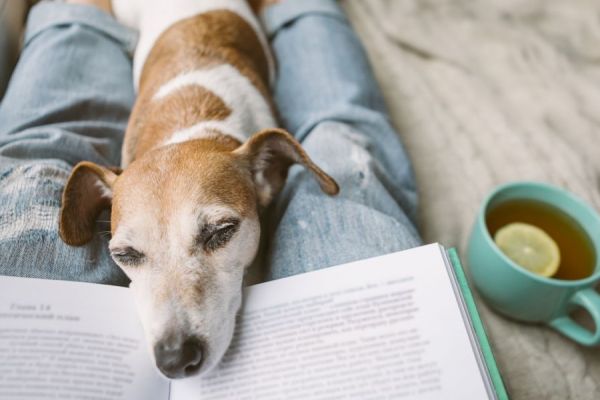 This week is the Canadian Mental Health Association's Mental Health Week, which encourages Canadians to #GetReal about mental health and how they really feel. Here's an article by a Lifemark clinician about how she's been holding up during the COVID crisis.
For the past few years, every year has felt busier than the last, forcing me to multi-task and do more in less time, instead of having some time to myself to sit on the couch, relax and enjoy life.
Social isolation has completely changed this dynamic. Initially, the slowed down pace of life, not going out, not being so busy at work, seemed like a nice break, but then after week two of social isolation, my perspective changed.
I began missing seeing everyone at work and not being able to drop in on friends. I found myself worrying about my 91-year-old mother, who lives in a retirement home in Mississauga. Though she has low level dementia, she's well enough to understand what's going on and gets lonelier each week. Because she's made it through World War II in Europe, this situation reminds her of being house-bound in Holland, hearing the sirens go off at night, having to go to the basement and avoid going outside.
Being able to say goodbye
Other than a balcony visit, I haven't seen my mom since Family Day weekend in February. During the SARS crisis, my father became critically ill and was hospitalized at a time when visitors weren't allowed. He passed away without me being able to say goodbye, so I am praying history won't repeat itself.
During week three of social isolation, my 13 year old Lab suddenly became ill and the decision of whether or not to euthanize had to be made within hours. We had to wait in the parking lot, pass our dog over to a vet technician and wait for news, knowing they were not likely to be good.
Ultimately, our dog had to be prepared for his final journey, but I am unbelievably thankful that we were, at least, able to be in the room with him for this moment.
Staying positive by staying connected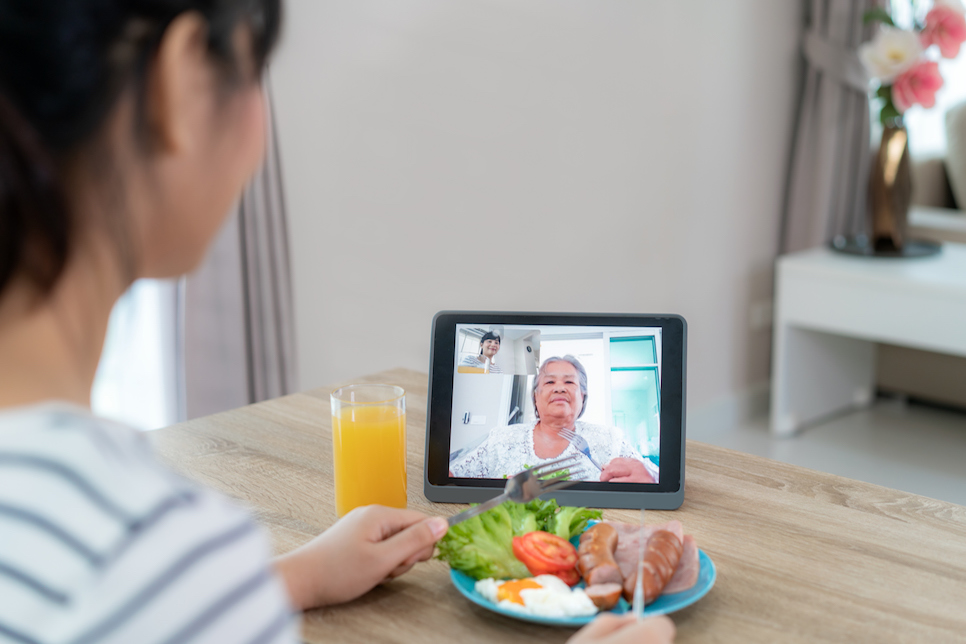 To cope and remain positive and hopeful during this time, we are making that extra effort to stay connected with family and friends. We make dinner for friends, doing curbside pick-ups and then eating together using Zoom. Who knew the comfort foods of winter could taste just as yummy in the spring!
We do activities like bike rides and dog walks with our 1 year old Shepherd, who has been out of sorts since our 13 year old Lab went to the vet and didn't make it back. We also drove from St. Thomas to Burlington and dropped off food packages for my sisters, then went to Mississauga and called my mom. She came out on her 7th floor balcony and waved as we had our chat!
Overall, this period has taught me that a slower pace of life and less running around is a good thing. It's also been eye-opening to see less pollution and increased wildlife activity.
If you're looking for a great video about hindsight being "2020", I would recommend The Great Realization.
Lastly, if you need support, you should know that Psychotherapy services are available through Virtual Care. For more information about Virtual Care, check out our introduction video or this useful article.