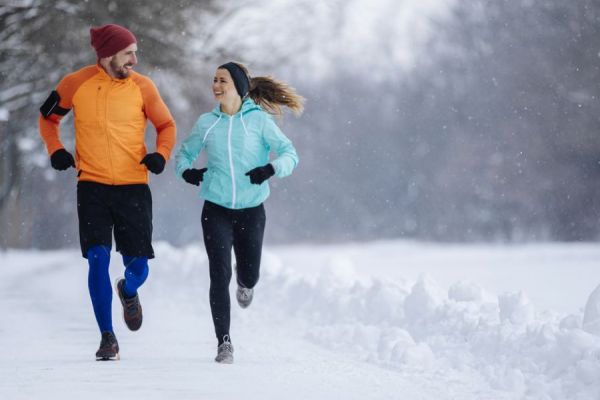 The days are getting shorter and the air is getting colder, but that doesn't mean you have to trade in the running trails for the treadmill.
Those that keep up their outdoor running through the chilly winter months tend to perform better come race season – and you can burn more calories just trying to stay warm too!
Instead of heading to a busy gym to run on the treadmill, or buying your own, follow these simple tips to make the most out of your frigid running and keep up with your routine during the winter:
Keep your head, hands, and feet covered: A significant amount of heat loss comes from our extremities. Opt for clothing that has zippers around the neck/underarms so that you can unzip if you get too warm. Hat, gloves, and even a face cover are a must for those bitterly cold runs!
 
Dress like it's warmer: You should be slightly cool when you start, but you'll get warmer as you run. Sweat too much and you might get a chill. Be sure to change clothes quickly after your run is complete so as not to get damp/cold
 
Prolong your warm up/warm up indoors: At lower temperatures, it'll take longer to warm up your muscles and joints – give your body the time it needs to warm up to prevent injuries
 
Wear the right shoes/socks: Wear ice grips over your soles for better traction on the ice, or, if the budget allows, invest in a pair of studded winter running shoes. As for your socks, they should be warm but help to wick moisture away
 
Choose a safe route: You probably know every inch of your favourite running route, but if it's not being plowed, salted, or sanded, it's probably not worth the risk. Stick to maintained routes to minimize your risk of falling
 
Make yourself visible: Motorists may not be expecting pedestrians on cold winter days and, depending on road conditions, they won't be able to stop on a dime. Wear reflective gear and a headlamp, and stay alert during your run – even if it means going without tunes
 
Bring a friend: It's hard enough sticking to a running routine when the weather's nice – don't let the frigid temperatures outside your frosted windows get you down! Commit to a schedule with a friend to keep up your motivation (misery loves company!)
 
Be ready to mix it up: All of these tips can help you pound the (frozen) pavement, but some days, the conditions will simply be too bad to go for a run. Be open to trying indoor exercises so you can maintain your fitness routine at home (ie. Stair climbing, HIIT exercises) or at the gym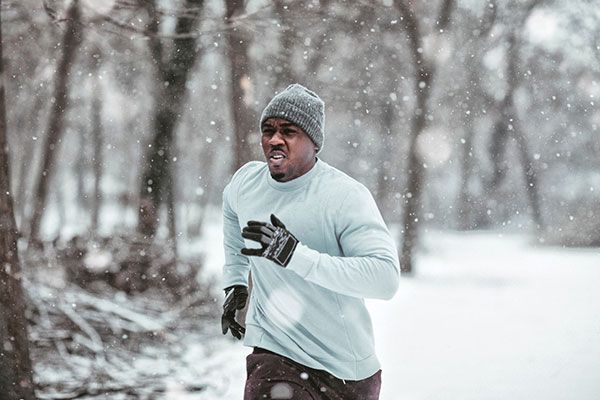 Winter running is a different beast entirely, but as long as you follow these tips, you'll be prepared to tackle it! Lace up, stay warm, and keep running until the snow melts…eventually!