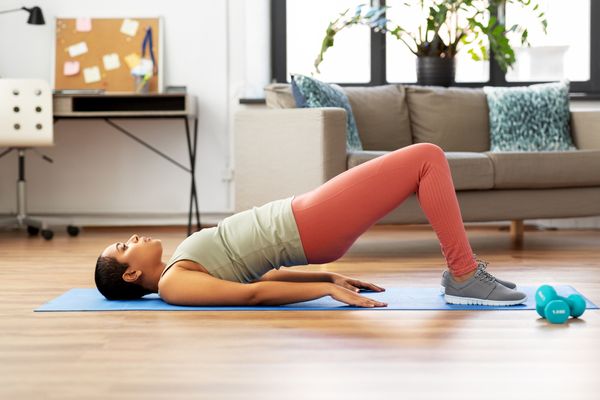 Millions of people suffer from low back pain and at one point in our lives, so will we - perhaps after we lift something incorrectly, sit for prolonged period of time, or perform a task that requires repetitive bending.
Naturally, you would seek the help of a chiropractor, physiotherapist or osteopath to help you on your road to recovery. You might even get a referral from a GP to get an image taken or two. For many, this will result in a full recovery and a return to activities of daily living. However, for some this may turn into a recurring issue or not completely resolve.
For those individuals that may continue to struggle with their symptoms, as therapists, this makes us have to search through the puzzle pieces to figure out the driver of a person's low back pain. Here's something interesting to consider: the place in the body where you feel pain is not necessarily the source or driver of the pain.
Now here's where things get really complicated (and this is where we therapist nerds really shine). Back pain can be driven by structures in the hip, referred from the nerves in your back, from internal organs, and finally some pretty sneaky muscles in your pelvic floor!
The pelvic floor is often a group of muscles that fly under the radar. In order to be assessed, an internal pelvic examination is required and not all therapists are trained to perform this.
But do not fear! A well-trained orthopaedic therapist can identify when the pelvic floor may need to be considered as a suspect driver for low back pain. Firstly, if you were not responding as expected to treatment within typical timeframes for recovery, this would trigger some red flags.
Secondly, pelvic floor dysfunction that is driving low back symptoms will also present with pelvic floor specific complaints.
The roles of the pelvic floor include: bowel and bladder control, sexual appreciation, as well as circulation and support of organs in the pelvic region. Finally, and of course most notably, the pelvic floor is part of a synergy of the muscles of the core. An unhappy core can most certainly lead to an expression of complaints in the low back.
In order to identify a pelvic floor driver of low back pain, there are specific screening questions to uncover the culprit. Typically pain is accompanied by muscular tightness and the pelvic floor is no different. Here is a list of pelvic floor symptoms of to look out for:
Urinary urgency, frequency, and even leakage
Pelvic pain symptoms, such as pain with intercourse
Hip or groin pain
Bowel dysfunction or pain with bowel movements
Pelvic pressure
If you have been struggling with long standing low back pain that does not seem to be responding to treatment, and you concurrently are experiencing any of the above listed symptoms, you should consider an assessment with a pelvic health physiotherapist. Your back will thank you
Find a pelvic therapist near you or book an appointment online if you're experiencing symptoms and want to seek treatment.