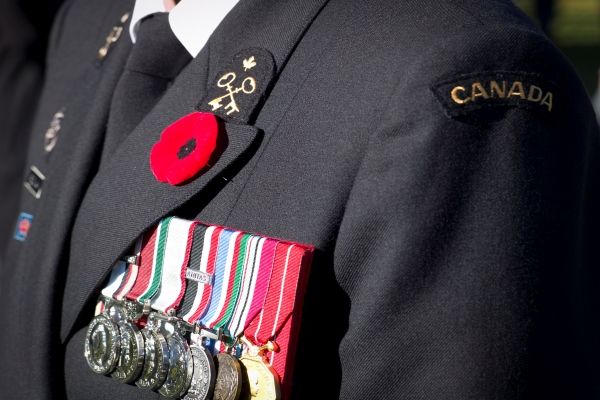 In honour of Remembrance Day and Veteran's week, we want to start by extending our most sincere thanks to each and every one of our Canadian Veterans and Active Service Members.  Our words of thanks do not seem nearly enough to honour their work and acknowledge their courageous service for our country and all they have done to facilitate the freedoms we all enjoy. At a number of Lifemark clinics across Canada, we have the honour of providing direct rehabilitation care for Active Service Members of the Canadian Armed Forces (CAF) and/or Veterans. 
As occupational therapists and speech language pathologists, it is extremely rewarding to work with veterans, to assist and support them in finding joy in their new roles and routines as civilians. Each veteran is unique and their experiences are unique. 
Veterans have had at times intense and traumatic experiences that create a shift in the way they view the world and themselves in it. A holistic approach of care is integral, incorporating physical, emotional, mental, and cognitive components of health.  Our primary focus is to support the veteran in improving their performance and satisfaction in their daily activities and participating in activities they find meaningful. 
We act as guides in helping Veterans to identify their individual needs and wants and develop a graded and tailored action plan geared toward achieving their goals.  It is intensely important as healthcare providers that we are educated, informed and aware of and keeping top of mind the culture of their lived work experience and considerate of any and all potential speed bumps or road blocks on their road to success.   
Applying a compassionate and active listening, multi-disciplinary approach to care, when warranted, allows us to incorporate a variety of strategies and techniques that are practiced in various environments and encouraged by all treating providers. We are grateful for the opportunity to provide guidance, care and support to all individuals that come to us.  At this time of year, we are reminded to be grateful and to give thanks for our service members and veterans alike.