Summit Sport Physiotherapy - Nanton
Get back to life
Mailing address: Box 5485 High River, AB T1V 1M6 Business address: 2214 - 20th St
Nanton AB, T0L 1R0
Hours of operation
Mon 9:00am-3:30pm
Tue Closed
Wed 9:00am-3:30pm
Thu Closed
Fri 9:00am-3:30pm
Sat Closed
Hours of operation
Mon 9:00am-3:30pm
Tue Closed
Wed 9:00am-3:30pm
Thu Closed
Fri 9:00am-3:30pm
Sat Closed
Sun Closed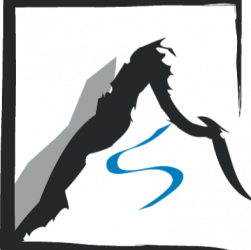 Our philosophy
If you don't feel your best, you won't get the most out of life. Your pain may have a variety of causes, in different parts of your body, and we help you sort them out and find solutions. 
We can help you understand what your problem is, what the causes are, and how we will work with you to improve your physical function. Our goal is to help you help yourself and give you the tools you need to be your best.
The clinic
Located at the Nanton Community Health Centre, our clinic offers a convenient location for our clients in Nanton.
Parking and transportation
We are located in the east side of the Nanton Community Health Centre with ground floor access at the front of the building. Our location is wheelchair accessible.  
There is parking for our clinic on the street in front of the clinic.
More about our services
The solutions to your problems may require a multi-disciplinary approach. At Summit Sport Physiotherapy – High River, we work closely with your doctor, other health care providers, and exercise practitioners to provide you with comprehensive care.
We have a variety of services available at our clinic to provide you with more options to maintain and improve your function. We will also assist you with accessing the appropriate community facilities.
Common conditions we treat
BPPV
Carpal tunnel syndrome
Concussion
Dizziness and balance
Frozen shoulder
Headaches
Herniated disc
Knee pain
Low back pain
Muscle sprains and strain
Plantar fasciitis
Rotator cuff injuries
Sciatica
Sports injuries
TMJ
Vertigo