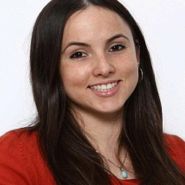 Available at multiple locations
About
Alison's goal is for her clients to achieve optimal recovery and to acquire the knowledge and tools necessary to promote long-term injury prevention and quality of life. She is a leader in providing high-quality, patient-centered care, which includes application of manual therapy, modalities, therapeutic exercise prescription in order to strengthen and correct underlying muscular imbalances, and an education plan to promote patient empowerment and independence.
As a registered member of the Canadian Physiotherapy Association: Orthopaedic and Neurosciences Divisions since 2009, Alison has extensive experience in the healthcare field as a kinesiologist and physiotherapist and has worked in multiple care settings including acute care, long-term care, homecare, as well as orthopaedics and sport therapy.
Alison graduated with a Master of Physical Therapy from the University of Western Ontario in 2011. She began her post-secondary education at the University of Windsor, where she received a Bachelor of Human Kinetics (Honours Kinesiology) Movement Science, and graduated with distinction in 2009. She has continued her education in the McKenzie Institute Mechanical Diagnosis and Therapy Part A: Lumbar Spine, and Part B: The Cervical and Thoracic Spine.
Alison strives to complete the McKenzie levels of training and to one day become a McKenzie certified practitioner. She has also completed additional courses to enhance her knowledge in the application of therapeutic taping, acupuncture and restorative exercise.