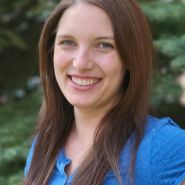 MPT, CAFCI, CGIMS, BSc Kin
Available at multiple locations
105 - 203 Stonebridge Blvd
About
Allison graduated with her Master of Physical Therapy from the University of Saskatchewan in 2012. She also has a Bachelor of Science in Kinesiology from the University of Saskatchewan (2009).
Athletics is a big part of Allison's life and the root of her interest in sport physiotherapy and orthopaedics. She is a certified sport first responder and is certified in both anatomical acupuncture and intramuscular stimulation (dry needling). She is trained in functional fascial taping, and in Workwell functional capacity evaluation testing. She has also worked with people recovering from strokes and living with Parkinson's disease.
In her free time, Allison plays and referees basketball and she enjoys watching football and hockey. In the 2008/2009 season, Allison worked with the University of Saskatchewan Huskie Athletics female hockey team and in 2018 she worked with Team Saskatchewan at the U18 National Aboriginal Hockey Championship in Nova Scotia.
Since 2011, she has been working with Football Saskatchewan and the Saskatoon Hilltops Football Association. Allison has also had the opportunity to work with Football Saskatoon at Football Canada Cup in 2014 and 2015 and with Football Canada at International Bowl in Texas in 2016, Men's Worlds in China in 2016 and Women's Worlds in BC in 2017.
Besides athletics, Allison enjoys treating a variety of clients of any age and injury or condition. Her goal is to make sure that every client meets their goals and gets back to their activities of daily living, recreational activities, hobbies and/or sports. 
Certifications
Sport First Responder
Anatomical Acupuncture
Certified Gunn Intramuscular Stimulation (Dry Needling)