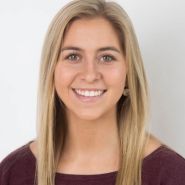 Available at multiple locations
About
Chantal received her Master of Science in Occupational Therapy in 2017 from Queen's University. Additionally, Chantal has a Bachelor of Kinesiology from Acadia University, which she graduated from in 2015.
Chantal began her career as a paediatric occupational therapist at Bower Jacquard Psychological Services before joining the team at Quinte and District Rehabilitation in 2018 where she worked as a school-based occupational therapist. Chantal has experience working with the paediatric population in both a clinic and school setting.  
Chantal joined our team in 2020, providing services to both children and adults with psychosocial and physical impairments impacting their return to work, home, school or other activities of daily living.