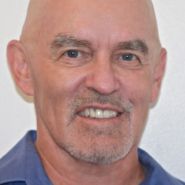 Available at multiple locations
1585 Tenth Line Road
(inside Ray Friel Recreation Complex)
About
Dr. Lalonde has been involved with sports medicine since the early 70's. Indeed, he started the Sports and Spinal Injury Clinic originally at the OAC, then moved it to Carling Ave.
After graduating from the U of O with an M.D. degree, he pursued a career in coaching with the National Alpine Ski team for six years before returning to the full time practice of sports medicine. He managed to become national team coach with Whitewater Canada working with the kayak and canoe team at the Barcelona Olympics. His Olympic experience has seen him at nine Olympic Games either as Physician or coach. He completed the Diploma in Sport Medicine the first year it was offered in '89 and has been actively involved with that organization ever since. He was a member of the exam committee for 13 years and was its chair in the early 90's.
Dr. Lalonde continues to be involved with teaching medical students and residents. His passions in sport are tennis, cycling, x-country and alpine skiing, kayaking, training and anything else that comes along.
Dr. Lalonde runs a focused practise sports and medicine clinic several days a week at SSIC. You can phone to make an appointment as no referral is required.