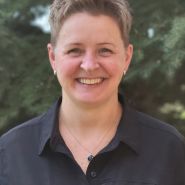 Available at multiple locations
105 - 203 Stonebridge Blvd
About
Jacki has been with Lifemark Physiotherapy since she completed her physiotherapy degree from the University of Saskatchewan in 2001. Jacki also has her Bachelor of Science in Physical Education and Anatomy. Her post-graduate training includes certification in functional capacity evaluation (Workwell) and courses in the orthopaedic division.
Jacki was a member of the Canadian Women's Softball Team from 1998-2002. During this time she competed in two World Championships, one Pan-American Games, and was captain of the team that competed in the 2000 Olympic Games in Sydney, Australia. She continues to be involved in the sporting community by sitting on various committees and boards. She also volunteers her time to local teams and organizations for training camps/sessions and for speaking engagements.
Jacki utilizes her experiences from the clinic setting and her past athlete training to treat individuals of all levels.