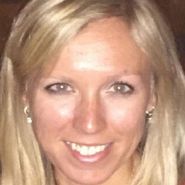 Available at multiple locations
Crowchild Twin Arena
185 Scenic Acres Drive N.W.
About
Lucia Mathieson, born and raised in Slovakia, Europe. She obtained her Bachelor Degree in Physiotherapy at Charles University in Prague. She moved to Canada in 2008 and has since worked in private physiotherapy clinics. At the beginning of her career, Lucia had a passion for sport injuries and was a therapist for the U16 female hockey team at the Alberta Winter Games. Later on, Lucia's interest slowly shifted towards Women's Health. In 2012 she took her first course for pelvic floor dysfunction under the lead of Dianna McDonald in Edmonton's Women's Hospital.
Lucia gained even more respect for Women's Health issues after having her daughter in 2014. She finds working in Women's Health a very rewarding experience. Recently, Lucia became certified as a Pilates specialist for the prenatal and postnatal population.
In her free time, Lucia enjoys hiking with her daughter and running. Lucia ran her first half marathon this year, with her next goal being a full marathon!