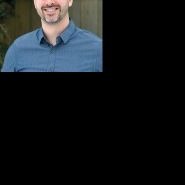 Bsc.PT and BSc.KinBSc. Kin, BPHTY, Biomedical Dry Needling, Certified Manual Therapist, Diagnostic Imaging
Available at multiple locations
Crowchild Twin Arena
185 Scenic Acres Drive N.W.
About
Marc graduated from the University of Saskatchewan in 2008 with his Bachelors of Science in Kinesiology. During his time at U of S, Marc was a trainer for the Husky men's hockey team and competed at the provincial and national level in Tae Kwon Do. After graduating Marc briefly worked as a personal trainer while transitioning to physiotherapy.
In February 2009, Marc left Canada and moved to Dunedin, New Zealand to pursue his Bachelors of Physiotherapy at the University of Otago. While there Marc played a season with Dunedin Thunder, a NZIHL hockey team. He finished his degree in December 2011 and moved back to Calgary, Alberta.
Upon becoming licensed in Canada, Marc worked in a musculoskeletal physiotherapy practice treating a wide range of injuries. He also worked regularly with the team at Banff Sports Medicine, treating and following up with post surgical knee reconstruction patients.
Since then, Marc has enjoyed being a husband and father, enjoys hunting, snowboarding, combat sports, painting and being a nerd with his friends. Marc has finished his certification in therapeutic dry needling and has his certificate in manipulative therapy.
Certifications
BSc. Kin, BPHTY, Biomedical Dry Needling, Certified Manual Therapist, Diagnostic Imaging