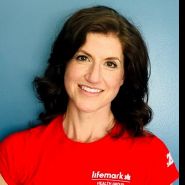 Clinic Director, BSc.PT, BscBioSc., Gunn IMS, Vestib.
Available at multiple locations
Suite 222, 999-8th Street SW
About
Paula graduated from the University of Alberta in 2004 with her Bachelor of Science in Rehabilitation Medicine: Physical Therapy and for the past 10 years has been working in the private practice orthopaedic sector. Prior to this, she obtained her Bachelor of Science Degree in Biological Sciences at the University of Calgary in 2000.
Over the years she has taken specific courses to increase her orthopaedic skill subset including Gunn IMS, Gokavi Transverse Technique (GTT dry needling), Acupuncture (AFCI), Mulligan Technique, and various manual therapy courses. Recently, in April of 2014, she completed Vestibular Rehabilitation: A Competency Based Course in Atlanta, GA and has begun working with this unique group of clients in the treatment of vertigo and dizziness/balance issues.
In addition to numerous years in the private practice sector, Paula also worked for the health region primarily in the areas of burns and wounds therapy and trauma rehabilitation. In 2007, Paula traveled to Africa with A Better World Canada to do some volunteer physiotherapy with children in Kenya and this experience changed her life. The reward of working in that environment has propelled Paula to pursue more volunteering in this capacity and she wishes to return in the future to provide further educational support and therapy. During this same trip, Paula also explored South Africa, Namibia, Botswana and Zambia.
When she is not working, Paula enjoys various sports including running, weight lifting, golf, floor hockey, soccer and most recently has devoted more time to grabbing her camera and heading to the mountains to do some hiking and snow shoeing.