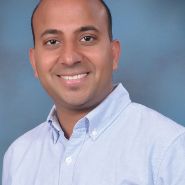 Available at multiple locations
Village Square Mall
131-2640 52nd Street NE
About
Sachin graduated with a Bachelor of Physiotherapy in 2007. After graduation, he started his career in a clinical setting where he provided individualized, one-on-one treatment and developed exercise programs geared towards the patient's health needs and goals.
Sachin believes in continually expanding his knowledge across different aspects of rehabilitation. He recently worked in Peter Lougheed Centre (Alberta Health Services) where he gained experience working with patients in medicine, ICU, mental health, pulmonary and orthopedic units.
Sachin has been continuously working in the physiotherapy field for last nine years. He is currently pursuing an advanced applications in acupuncture (AA2). He has always been interested in enriching his physiotherapeutic skills by pursuing continuous education courses and learning new techniques and advancements.
In addition to English, Sachin speaks Hindi, Urdu and Punjabi.
In his free time, Sachin likes cycling, yoga, swimming, and playing football with his son. He also likes to serve the community.
Certifications
Acupuncture
Dry Needling/IMS