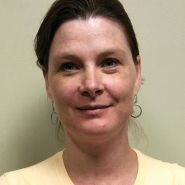 Registered Massage Therapist
Available at multiple locations
Village Square Mall
131-2640 52nd Street NE
About
Vicki graduated from Okanagan Valley College of Massage Therapy in Vernon, British Columbia after successfully completing the 3000 hour diploma program in 1999. She is a member in good standing with the NHPC.
Vicki worked in a variety of Chiropractic and Physiotherapy clinics in Alberta including Coledale and Calgary, AB. She also had the opportunity of working and volunteering at the Ironman Triathalon in Penticton British Columbia. 
Vicki enjoys many things in life including travel, cooking, arts and crafts and, of course, her family and three dogs.