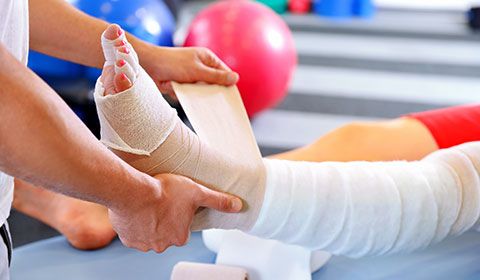 Dealing with the ongoing swelling and pain in your limbs from lymphedema is more than frustrating. Your body may not move or look the same. Activities you once took for granted are now much more difficult. How do you find a new normal?
The first thing you need to know is that you're not alone. In fact, up to one million Canadians are impacted by lymphedema. The second is that you have many effective treatment options that can help reduce and manage your lymphedema symptoms, so you can get back to a sense of normal. Here's what you need to know.
What is lymphedema?
Lymphedema is the chronic swelling of a body part caused by excess lymph fluid collecting in the body, usually in the arm or leg, but it can also be in the chest, mid-section, head or groin. The build-up happens because the lymphatic system is unable to function properly.