About Virtual Care
Access to healthcare services can make all the difference in the world, which is why Lifemark is constantly innovating to improve access to services and provide individuals the care they need. If in-person services aren't available in your area or if you're unable to get to a clinic, you can now connect remotely with a Lifemark clinician through Virtual Care, which uses video conference technology to provide services at a distance.
Our virtual services are easy to use, private, and most of all, convenient. Virtual Care:
Removes accessibility and/or mobility barriers
Connects you with service providers regardless of location
Protects your privacy through safeguards and robust policies
Reduces travel time while still ensuring you receive quality care
Our virtual care services include:
Psychology services
Vocational assessments and services
Exercise therapy services
The types of services we offer virtually are continuing to grow. Contact us for more information.
---
How it works
Prior to your appointment, you will receive (via email or text) a link to your appointment session. This will enable both an audio and video connection between you and your clinician.
Any documentation that you need to review and complete prior to your appointment will be sent to you ahead of time.
If at any time during the session either you or your clinician feels that using electronic communications is limiting the effectiveness or quality of the services provided, we will look to schedule an in-person appointment with you.
---
Marjolein Groenevelt, Physiotherapist
My session went super well. I loved the chat box during the session and then the notes at the end.
Mary Bishay, Physiotherapist
I conducted a virtual assessment for a patient with a knee injury. The patient was grateful that we were still available to help as he wants to be ready for golf season (if it starts on time) and was worried about his injury. The sound and picture were PERFECT!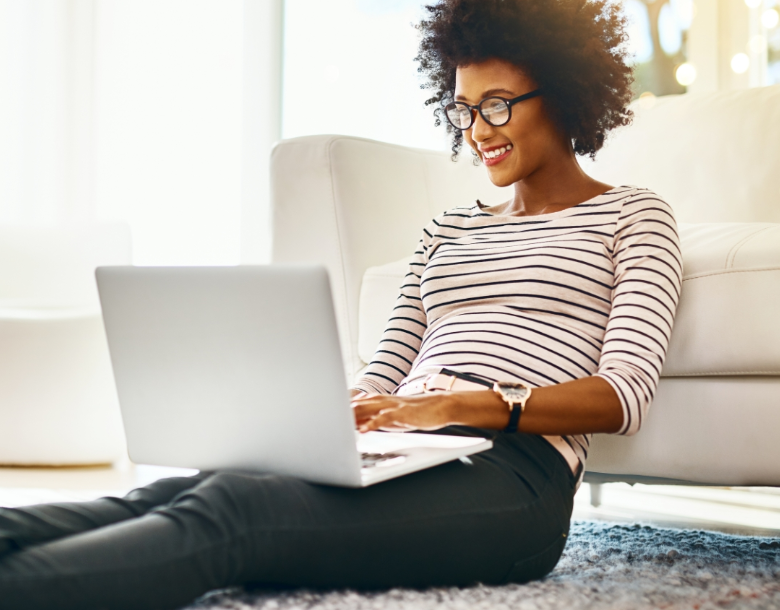 How virtual care differs from in-person services
The services are largely the same. Our clinicians are required to meet the same regulatory and legislative requirements and adhere to their respective Standards of Practice and Code of Conduct, just as they are for in-person services.
Lifemark also has strict privacy and information security policies and procedures in place regarding the management of information when using electronic communication technologies.
---
Scheduling virtual care services with a Lifemark clinician
To learn more or to schedule a virtual care appointment, call or email [email protected].
Frequently asked questions
What kind of equipment do I need to participate in a Virtual Care session? Is a microphone required?
A laptop, smartphone (Android or iPhone) or tablet (such as an iPad) with a camera and microphone. No software installation is required.
Can I join a session from my own home or do I need to go in-person to a Lifemark clinic or facility?
Either. A number of services are available remotely from your home.
How do I make a Virtual Care appointment?
If you are interested in making an appointment, contact us at 1-855-485-1344 or via email at [email protected] and we will be happy to assist you.
Does Virtual Care cover people who live in remote areas where Lifemark currently doesn't have clinics?
Some regulatory and licensing restrictions may apply. Contact us at 1-855-485-1344 or via email at [email protected] to see what services are available in your region.
How can I get ready for a virtual care session with Lifemark?
To ensure you are ready for your appointment, you should:
Test your access to the video conference platform using the link you have received via email
Review the information you were provided about receiving virtual care services
Complete any required documents prior to the appointment
What can I expect for my first appointment?
At the beginning of a virtual care session, the clinician will review your ID, obtain consent to participate in the session via the electronic communication platform and will then proceed with the assessment or treatment in a similar manner as for an in-person appointment, including discussing your medical history, concerns and current status.
Any questions or concerns you may have about virtual care, such as privacy or follow-up sessions, are addressed during the session.
Is it possible to perform a full ergonomic evaluation of a workstation through Virtual Care?
Yes, virtual services are available for office ergonomic evaluations. We may ask you to send your clinician via email specific photographs of your workstation prior to your appointment, including:
Side view seated in chair
Front view seated in chair
Full desk view
Side view seated at computer
Position of telephone, mouse, keyboard
Photo of chair