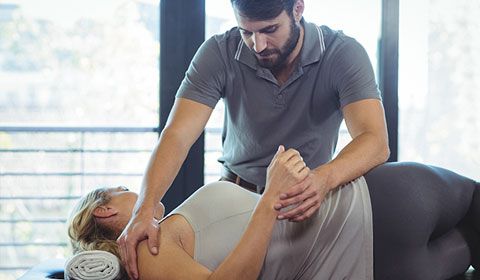 We all expect to face health issues at one time or another. But when we don't know what's causing the physical pain, it can be doubly-frustrating. We treat the symptoms, but that feels like just skimming the surface.
Whether you're experiencing discomfort that just won't go away or a sudden injury that prevents you from participating in the activities you enjoy, osteopathy could be an effective approach to relieve your pain and get you moving again
What is osteopathy?
Osteopathy, or osteopathic approach, is a hands-on manual therapy treatment method that looks at the way the body functions as whole, rather than viewing its parts or symptoms separately (i.e. a hurt shoulder here, a neck strain there).
It's based on the philosophy that the body has an innate ability to heal itself when its components are in balance. The goal of osteopathy is to restore that proper balance and function, allowing your body to heal through its own natural processes. It works to balance your nervous, circulatory and lymphatic systems, improving your range of motion and relieving discomfort or other symptoms.