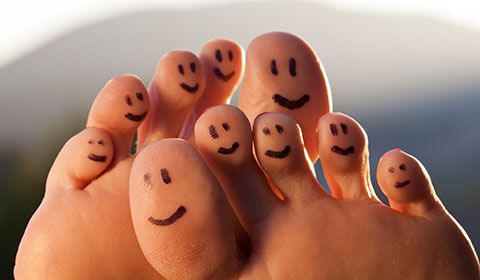 Do you get aches in your feet, knees, hips or back at the end of a long day? You may be watching the clock at work, willing the time to go faster, so you can finally put your feet up and get some relief. This pain can start to feel normal, the unfortunate product of a tough workday.
The truth is, it doesn't have to be. Foot health is important for overall health, since your feet are the foundation your body stands on. Many injuries and conditions that seem unrelated—like back or hip pain—actually start with an issue in the foot.
The good news is that pain in your foot, knee, hip or back can be treated and prevented by a Canadian Certified Pedorthist. It all starts with more information and an in depth biomechanical assessment.
What is a Certified Pedorthist?
Canadian Certified Pedorthists, or C. Ped (C), are healthcare professionals that treat conditions of the feet and lower limbs with footwear and supportive devices. They are educated and trained in the assessment of lower limb anatomy, and muscle and joint function, as well as corrective footwear. Your doctor, nurse practitioner, chiropractor or physiotherapist may refer you to a pedorthist following an initial consultation.