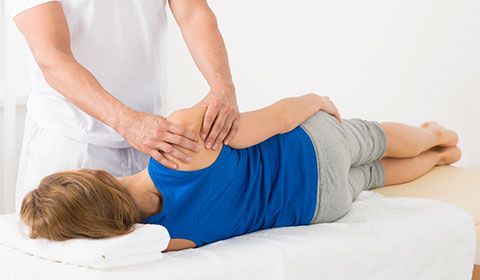 Injuries, chronic conditions and post-surgery issues involving the bones, muscles, tendons or ligaments can not only cause you pain but also prevent you from participating in the regular activities you enjoy. You may feel restricted and frustrated, unable to move with the freedom you once did. 
There are physiotherapists who are trained to help with orthopaedic injuries and conditions like this that cause impairments or dysfunction to the bony and soft tissue structures of your body. They use various orthopaedic manual therapy techniques that are safe and effective at bringing pain relief and recovery of movement.
If you're dealing with orthopaedic pain and restriction, it's worth learning more about your options.
What is orthopaedic manual therapy?
Orthopaedic manual therapy or physical therapy (OMPT) is a type of physiotherapy used to assess and treat pain, stiffness and restricted movement caused by orthopedic injuries or conditions. It employs a variety of hands-on techniques that work on the spine, arms and legs, tailoring each exercise to your specific needs.
Note: In other online research, you may see "orthopedic" instead of "orthopaedic." The former is the common American spelling. The two terms refer to the same thing—the branch of healthcare that deals with the correction of deformities or functional impairments of the skeletal system.