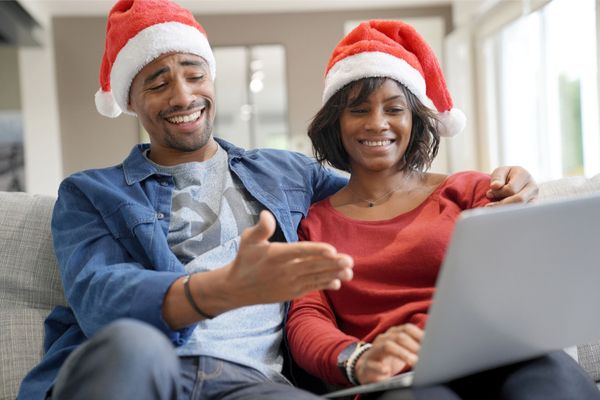 As we approach the holiday season, consider these 8 suggestions to help enhance your overall holiday experience:
1. Look to participate in a gift exchange
Instead of buying multiple gifts for multiple people, arrange a "secret Santa" or "Yankee swap." Suggesting a gift exchange where family members or friends' names are placed into a hat, and each person picks one name to buy a gift for is a perfect way to keep spending simple. This way you can find that one perfect gift.  Placing a spending limit on the cost of this gift is also a great way to keep expenses reasonable.
2. Shop early 
This allows time for you to shop around for the perfect gift and find the best deals!  You can also plan your meals for the holiday season and start purchasing non-perishables or frozen items ahead of time. Watching for sales and giving yourself time can save you time and money!
3. Pinterest is your friend
Nothing says "someone is special" than a unique, homemade holiday gift!  There are a lot of fun (and affordable) holiday gift ideas that can be found on the internet. So, when you are out shopping, browse the internet before your purchase. There are often easy instructions to recreate that store bought idea.
4. Don't be afraid to set a budget
It is important to know what your budget for the holiday season is, and to stay within it.
5. Be organized
Make a list of all of the gifts that you are buying, and keep track of sales and coupons so that you can take advantage of deals as they arise. This can apply to home decor, party supplies, and holiday food. Using a spreadsheet can help you organize your gifts, receipts and finances effectively in one place.
6. Make a plan
Keeping track of how much you spend on the holidays can assist you with budgeting for the following year.
7. Instead of a holiday party, enjoy a holiday hike
Hiking or participating in a winter activity is a great way to appreciate the fresh air and company of friends and family. Read our blog on winter activities for some fun suggestions.
8. Connect virtually with others
With the COVID-19 pandemic ongoing, it may be more difficult for some to connect with friends and loved ones in person this year. Why not try to connect virtually? A nice chat with a friend while drinking a cup of delicious hot chocolate is the perfect way to celebrate the holidays online.
Interested in learning more about how we can support you? Please check our locations page to find a clinic near you or book online to schedule an appointment.