7071 Bayers Rd., Ste. 217 
Halifax NS, B3L 2C2
Hours of operation
Mon 7:30am-7:00pm
Tue 7:30am-7:00pm
Wed 7:30am-7:00pm
Thu 7:30am-7:00pm
Fri 7:30am-5:00pm
Sat Closed
Hours of operation
Mon 7:30am-7:00pm
Tue 7:30am-7:00pm
Wed 7:30am-7:00pm
Thu 7:30am-7:00pm
Fri 7:30am-5:00pm
Sat Closed
Sun Closed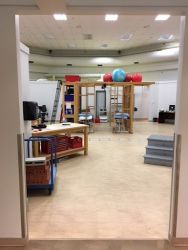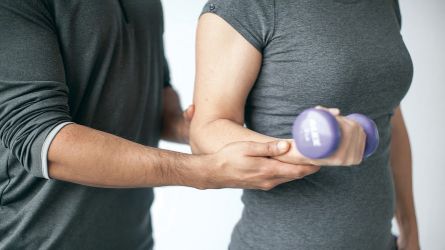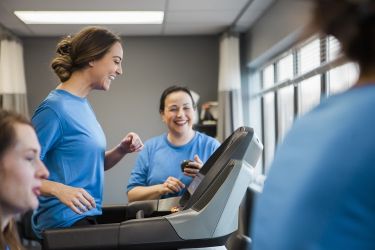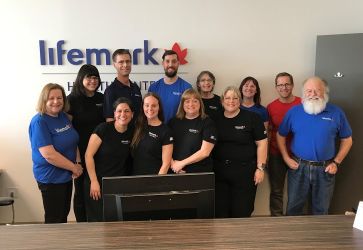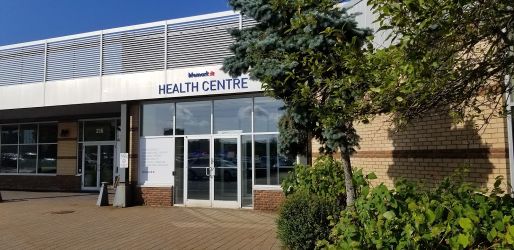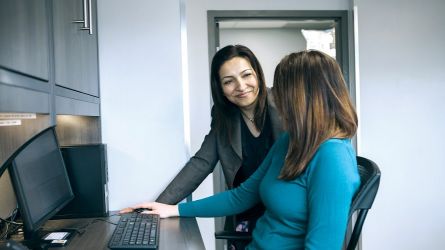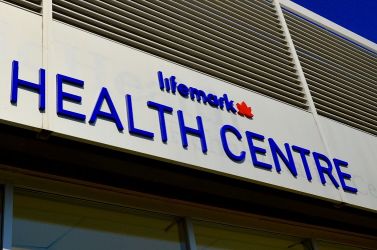 Our philosophy
Lifemark Bayers Road in Halifax provides physiotherapy, massage therapy, occupational therapy and psychology treatment services to patients in the Halifax area.
We treat both acute injuries, as well as complex chronic pain injuries, musculoskeletal and soft tissues injuries, sport injuries, workplace injuries, motor vehicle accident injuries, as well as mental health, psychosocial, cognitive, post-concussion and head injuries.
The clinic
Our Halifax area clinic has a physiotherapist, occupational therapist, psychologist, physician services, nursing services, massage therapy plus a full rehabilitation gym.
We have exercise equipment including a treadmill, arm bike, lifting stations, enclosed spaces unit, free weights, as well as many types of work simulation equipment such as a truck and conveyor belt.
Job site analysis
Ergonomic assessments
Functional capacity evaluations
Cognitive assessment and treatment
Cognitive demands analysis
Transitional return to work plans
WCB programs (T1)
Complex interdisciplinary treatment programs
Work conditioning/hardening programs
Psychological services
Physician services
Physiotherapy services
Occupational therapy services
Functional dry needling
Orthotics and bracing
Massage therapy
Parking and transportation
We are located in Halifax near the junction of Bayers Road and Highway 102 in the Bayers Road Centre, between the Canadian Blood Services and We Care.
Our clinic has a large parking lot available, as well as seven designated free parking spaces in front of the clinic.
The facility is wheelchair accessible.
More about our services
Our rehabilitation centre offers:
Job coaching and case management
Kinesiology exercise programs
Our occupational health services:
 

 

Workplace education
Fitness for work assessments
Pre-work screening assessments
Independent medical evaluations
Travel health services includes:
Consultation for the international traveler
Immunization
Preventative medication 
General precaution advice to keep you healthy during travel
We also provide Rehab Case Management services.
Lifemark excels at providing Medical and Vocational Case Management services to clients across Canada. Our experienced case managers work with our customers as partners; within their parameters, to achieve the best possible care.
Case management is a collaborative process that assesses, plans, implements, coordinates, monitors and evaluates the options and services required to meet the client's health and/or work needs.
Case managers facilitate communication between all parties by liaising in person or telephone with the client, his/her physician and other treatment providers, the employers, and customer to best identify what services and resources are needed to promote an optimal rehab outcome and return to function.
Click here to learn more: http://lifemarkemployerservices.ca/rehabcasemanagement.html
Common conditions we treat
Arthritis
Carpal tunnel syndrome
Frozen shoulder
Hand & wrist pain
Headaches
Herniated disc
Knee pain
Low back pain
Muscle sprains and strain
Neck pain
Plantar fasciitis
Post-surgery
Posture issues
Rotator cuff injuries
Scoliosis
TMJ