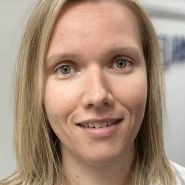 Available at multiple locations
About
Courtney graduated in 2009 with a Master of Science in Physical Therapy from the University of Toronto. Prior to this, she completed her Bachelor of Science in Kinesiology from McMaster University.
Courtney has earned credentials in Contemporary Medical Acupuncture from McMaster University, along with various orthopaedic and sports medicine post-graduate courses. Courtney also holds credentials as a Pelvic Health Physiotherapist.
Courtney believes in leading a healthy lifestyle herself, participating in sports such as hockey and curling, in addition to her regular workouts at the gym.