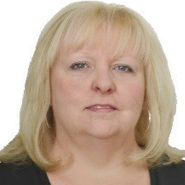 Available at multiple locations
311 Commercial Street, Suite 105
About
Jane Cromwell is a Canadian Certified Pedorthist who began her pedorthic career in 1993 working in the Kitchener-Waterloo and Stratford area. She is skilled in all areas of pedorthics and is committed to provide the best in patient care. She integrates quality of care with communication, compassion and emphasizes patient education.
Although Jane enjoys treating all foot and ankle conditions and sports injuries, she realized early in her career she had developed a particular interest to help those people who suffer from rheumatoid arthritis and diabetes. In 1997 Jane was involved in Jannsen-Ortho Regranex Gel clinical trials helping to treat diabetic neuropathic ulcers with orthotics and customized footwear.
Through the years Jane has been involved as a practicum site supervisor, passing on her knowledge to students in the Diploma of Pedorthics program through Western University. Jane is a longtime member of the Pedorthic Association of Canada and a member of the College of Pedorthics of Canada.
Certifications
C. Ped(C) - Canadian Certified Pedorthist