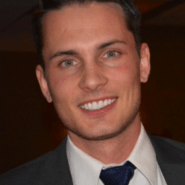 Available at multiple locations
PO Box 722 - 99 Okotoks Drive
Suite 100

PO Box 5485 - 228 12th Avenue SE
Suite 201
About
The goal of Joe's practice is to help clients do the activities they desire in life easily and pain free. He believes this can be achieved by understanding each client individually, highlighting their goals and working collaboratively towards achieving these goals. Although there are many treatment methods available, Joe believes detailed exercise prescription focusing on movement quality and strength is key in rehabilitation.
Growing up in Okotoks, Joe has been involved with various sporting organizations in the town. Through his experience with Okotoks minor sport, he developed a deep passion for sport and physical activity. It was also during his Okotoks sporting career that he first encountered Bob and the wonderful staff at Summit-Lifemark.
These experiences would lay the foundation for his interest in physiotherapy. In the following years, Joe always had the desire to return to his home town and work at the clinic where he had his first experiences with the profession.
Fast forward through a collegiate baseball career, an Undergraduate degree from the University of Lethbridge and a Master's degree in Physiotherapy from the University of Saskatchewan, life has come full circle for Joe to where his passion for the profession, sport and activity began. Joe could not be more excited to be back in his home town servicing the community he loves.