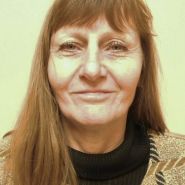 Registred Massage Therapsit
Registered Massage Therapist
Available at multiple locations
115 Bell Farm Rd. Unit 102
About
Kimberley Arts graduated from the Canadian College of Massage and Hydrotherapy in 1999. She has been registered with the College of Massage Therapist of Ontario for 20 years. Kim has worked in a variety of different practices including spa settings and Orthopaedic clinics. Orthopaedic rehabilitation is Kim's passion and she enjoys working with clients of all ages including children and seniors.
Trigger point release, craniosacral therapy, myofascial release, manual lymph drainage, gentle osteopathic techniques, deep tissue release, as well as inter-oral work are some of the approaches used by Kim.
Kim enjoys spending time with her family, playing drums, gardening, and coaching youth soccer with the Barrie Soccer Club.