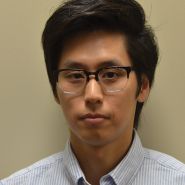 Available at multiple locations
About
Lawrence graduated with a Master of Science in Physical Therapy from Western Ontario in 2012 after completed an Honor degree in Life Science at Queen's University. He has completed level 1 of acupuncture by the Acupuncture Foundation of Canada Institute. He plans to complete the certification in the upcoming months.
Lawrence has been a member of the Canadian Physiotherapy Associated since 2012. Lawrence's physiotherapy practice involves manual therapy, active exercises, modalities, and as well as education. He believes that by educating his patients of their underlying problems, they would have more sense of control and participation over their conditions, thus increasing satisfaction and progression of recovery. To continue to improve and refine Lawrence's physiotherapy practice, he plans to take more manual therapy and exercise therapy courses.
Lawrence likes to participate pick-up basketball games at the local community center.