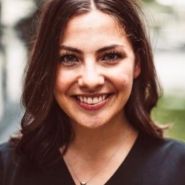 Registered Massage Therapist
Available at multiple locations
Newfoundland and Labrador
About
Lindsay is originally from Mulgrave, Nova Scotia, and received her undergraduate degree in Human Kinetics in 2017 from StFX University. Lindsay also received her Honours Diploma in Massage Therapy in the summer of 2020. She has recently moved her practice from Halifax to Dartmouth and is looking to expand her career as a Massage Therapist with Lifemark.
Lindsay's approach to treatment is patient-centered and she enjoys seeing the progress in clients she has been working with. She feels it is rewarding to do a job every day that is helping others heal and improve their quality of life.
She is looking forward to expanding her knowledge in the world of Manual Therapy and is excited to be starting her career with Lifemark!