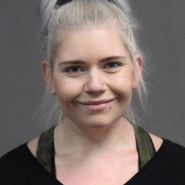 Registered Massage Therapist
Available at multiple locations
About
Sydney is a graduate of the Makami College advanced massage therapy program with education in sports injury, sports physiology and orthopaedic assessment.
She is a people person as well as a natural care giver, nothing makes her day better than seeing a client walk out of a massage better than when they came in. Whether you just need to relax or you need those deep embedded knots out, Sydney can help. In her practice, Sydney works with a variety of clients and offers deep tissue and relaxation massage, lymphatic drainage, TMJ treatments, cupping, pre and post natal massage.
Sydney is a hot yoga enthusiast and loves to spend time at the gym. As well, she is a former figure skater.