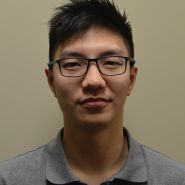 Available at multiple locations
About
Alvin studied at University of Guelph and graduated with a Bachelor of Science in Human Kinetics. After graduating from University of Guelph, Alvin completed a post-graduate certificate in Exercise Science and Lifestyle Management at Humber College.
Alvin became a registered kinesiologist in 2016 with the College of Kinesiologists of Ontario and also a member of the Ontario Kinesiology Association. Alvin enjoys working together with clients to achieve their goals. He is passionate about improving function and quality of life through exercise and rehabilitation.
Alvin enjoys playing badminton, basketball, soccer and swimming, in his free time.
Alvin is fluent in English and Cantonese.