4500 Highway 7 Suite# 100
Woodbridge ON, L4L 4Y7
Hours of operation
Mon 8:00am-8:00pm
Tue 8:00am-8:00pm
Wed 8:00am-8:00pm
Thu 8:00am-8:00pm
Fri 8:00am-4:00pm
Sat 9:00am-2:00pm
Hours of operation
Mon 8:00am-8:00pm
Tue 8:00am-8:00pm
Wed 8:00am-8:00pm
Thu 8:00am-8:00pm
Fri 8:00am-4:00pm
Sat 9:00am-2:00pm
Sun Closed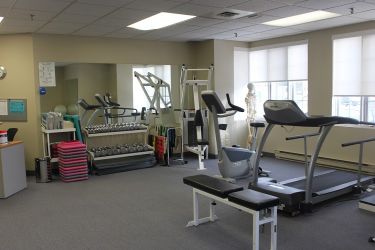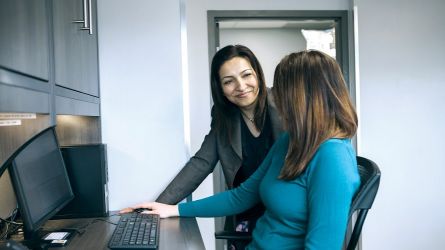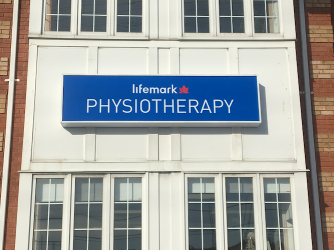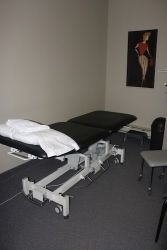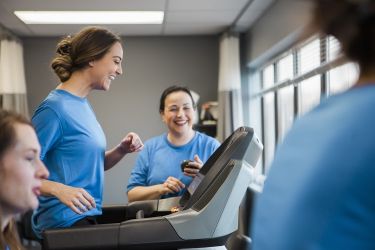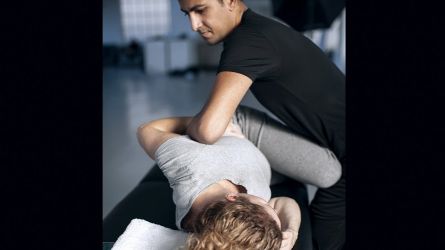 Our philosophy
Lifemark Physiotherapy Pine Valley provides physiotherapy and massage therapy services to patients in the Woodbridge and surrounding area.
We have staff trained in pelvic health, cancer rehab, vestibular rehab, concussion assessment and treatment, temporo-mandibular rehab (TMJ), cognitive behavioural therapy and acupuncture. 
The clinic
The clinic has seven treatment rooms and a gym complete with cardiovascular equipment, weights and functional training equipment for physiotherapy, massage therapy, concussion treatment and other specialty modalities. 
Parking and transportation
We are a 3800 sq ft. clinic located on the North West corner of Highway 7 and Pine Valley Drive beside the HSBC Bank in Woodbridge. Our clinic is CARF (Commission on Accreditation of Rehabilitation Facilities) accredited. 
We have plenty of free parking. Our clinic is wheelchair accessible.
More about our services
Our staff includes four physiotherapists, an occupational therapist, two massage therapists, a kinesiologist, a physiotherapy assistant and two customer service representatives to assist you with your injuries.  
Common conditions we treat
Arthritis
Carpal tunnel syndrome
Frozen shoulder
Hand & wrist pain
Headaches
Herniated disc
Knee pain
Low back pain
Muscle sprains and strain
Neck pain
Plantar fasciitis
Post-surgery
Posture issues
Rotator cuff injuries
Scoliosis
TMJ