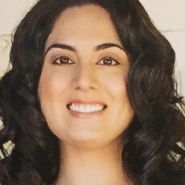 Available at multiple locations
About
Maria studied at York University and graduated with an Honours Bachelor Degree in Kinesiology and Health Science. She then continued her studies and received her Doctor of Chiropractic from New York Chiropractic College. Upon graduation, she received numerous awards for her service to the college.
Maria became a registered Chiropractor in 2011 with the College of Chiropractors of Ontario. She is a member of the Ontario Chiropractic association and the Canadian Chiropractic Association.
Maria is a critical thinking, patient oriented health care professional with many years of experience working in a rehabilitative, multidisciplinary health care setting. Her focus is on patients who have suffered from motor vehicle accidents, workplace accidents as well as acute and chronic musculoskeletal injuries and pain. She strives to provide the best treatment to meet her patients health and fitness goals.