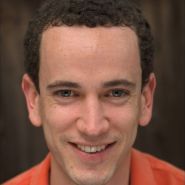 Available at multiple locations
1240 Bay St. (at Cumberland)
Suite 710
About
Dr. Cory Grosman graduated Summa Cum Laude from the Canadian Memorial Chiropractic College (CMCC) in Toronto in 2015. He was awarded Clinic Honours for his success in his clinical internships. Prior to these accomplishments, Dr. Cory graduated with distinction from Western University in 2011, with a Bachelor of Arts degree in Kinesiology. He is a certified Acupuncture provider, a Vestibular Therapist (dizziness/balance) and specializes in concussion management, having completed additional training in each of these areas.
Dr. Cory enjoys working as part of a multidisciplinary healthcare team, where the care provided is evidence-based and patient-centered. He has a wealth of experience treating a wide range of musculoskeletal conditions from head to toe and enjoys working with a variety of patient populations. His treatments are hands-on and may include a combination of targeted soft tissue therapy, gentle joint mobilizations, spinal manipulation therapy, and active care in the form of exercises. Ultimately, his focus is on restoring function, getting to the root cause of symptoms, and helping his patients meet their rehabilitation goals as part of a holistic approach to patient care.
Dr. Cory has international work experience, having lived and worked abroad in Amsterdam. This exciting time in his life served to broaden his horizons and provided him with invaluable life and professional experiences.
Dr. Cory is from Toronto and grew up attending Raptors, Leafs, and Blue Jays games. He enjoys keeping active and playing a variety of sports including basketball, flag football, and tennis. He also loves to travel, spend quality time with family and friends, and attend concerts and music festivals in his spare time.