1240 Bay St. (at Bloor) Suite 710
Toronto ON, M5R 2A7
Hours of operation
Mon 7:30am-8:00pm
Tue 7:30am-8:00pm
Wed 7:30am-8:00pm
Thu 7:30am-8:00pm
Fri 7:30am-6:00pm
Sat Closed
Hours of operation
Mon 7:30am-8:00pm
Tue 7:30am-8:00pm
Wed 7:30am-8:00pm
Thu 7:30am-8:00pm
Fri 7:30am-6:00pm
Sat Closed
Sun Closed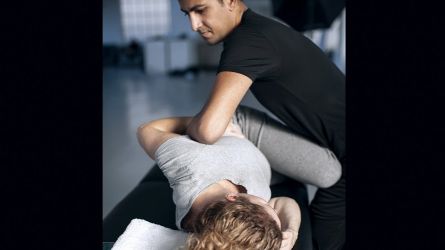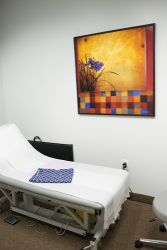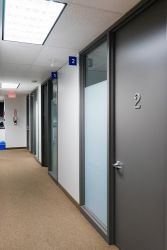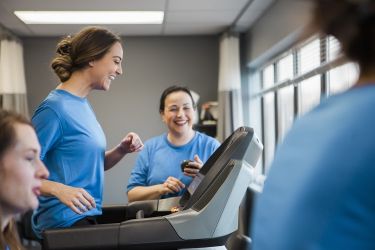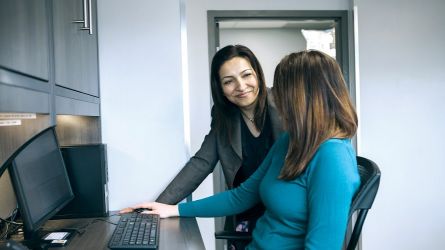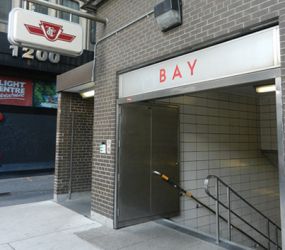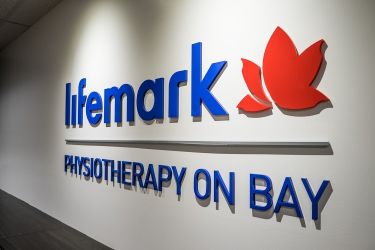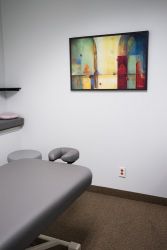 Our philosophy
Lifemark Sport Medicine on Bay & Bloor has been part of the Yorkville Community in Toronto since 1991.
We feature highly skilled, experienced physiotherapy staff who meet your needs by providing treatment for orthopedic and sport injuries, pelvic floor dysfunction for men and women, dizziness and balance (vestibular) issues, chronic pain, TMJ pain, and motor vehicle injuries.
Our goal is to empower all our patients with knowledge and tools to restore full movement and to reach their physical potential. Whether you are an elite athlete, an expectant mother, a desk-jockey or an avid gardener, our patient-centred approach puts you as the priority. As practitioners, your care is our focus.
Please contact one of our knowledgeable customer service representatives for more information about our services.
The clinic
With one-on-one appointments in private physiotherapy treatment rooms our team helps you to maintain or return to optimal health with a focus your individual needs.
Parking and transportation
Located at the corner of Bay Street and Cumberland Avenue in Toronto, our clinic is directly accessible by TTC through the Bay Subway Station.  
Street parking or paid parking is also available at the Green P parking lot on Cumberland Avenue.
More about our services
We offer the highest standard of quality injury rehabilitation services backed by advanced research and proven physiotherapy and massage therapy techniques. 
We also offer physiotherapy-lead pilates classes in a group environment, "The Belle Method" pilates, and Personal Training services to promote continued health and wellness following completion of treatment.
Our team of high level manual physiotherapists, registered massage therapists, an occupational therapist, and a pedorthist, provide specialized services including manual therapy, massage therapy, acupuncture, and Gunn IMS, as well as traditional modalities and exercise prescription to help restore you to full movement, function, and physical potential.
Common conditions we treat
Arthritis
Carpal tunnel syndrome
Frozen shoulder
Hand & wrist pain
Headaches
Herniated disc
Knee pain
Low back pain
Muscle sprains and strain
Neck pain
Plantar fasciitis
Post-surgery
Posture issues
Rotator cuff injuries
Scoliosis
TMJ