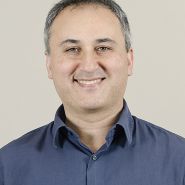 Available at multiple locations
1240 Bay St. (at Cumberland)
Suite 710
About
Bob graduated from the B.Sc. Physiotherapy Program at Queen's University in 2006.
Bob has worked in a hospital setting at the Jewish General Hospital in Montreal in 2006/07 (inpatient and outpatient ortho), and started working with Lifemark at the Talisman Centre in Calgary in 2007. While in Calgary, he was trained in Acupuncture with the Acupuncture Foundation Institute of Canada, and he incorporates acupuncture into his physiotherapy practice.
Bob also trained in Vestibular physiotherapy, both through the program offered by Lifemark, as well as through the competency course offered at Emory University in Atlanta, Georgia. He has been treating vestibular clients with dizziness and balance difficulties since 2008. Bob has continued his orthopedic training and has successfully completed all advanced courses and exams in manipulative therapy through the Orthopedic Division of the Canadian Physiotherapy Association.
Bob also successfully completed training in Intramuscular Stimulation (Chan Gunn IMS) to help treat patients with chronic and neuropathic pain. In addition to manual therapy, a large part of his treatment involves retraining function through proprioception and strength training to enable clients to maximize their recovery.