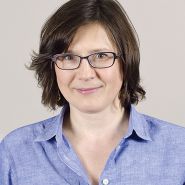 B.Sc.PT, M.Physio(Manip), BSc.
Available at multiple locations
1240 Bay St. (at Cumberland)
Suite 710
About
Kathryn holds Master of Physiotherapy (Manipulative Physiotherapy) from The University of Queensland in Brisbane, Australia. Prior to obtaining her master's degree, she earned Bachelor of Science (Physiology Major) and Bachelor of Science in Physical Therapy from University of Toronto. Kathryn has been providing care to clients at Lifemark Physiotherapy on Bay for over 10 years. In her first years after graduation, she worked in a hospital setting as a staff physiotherapist in a stroke rehabilitation program, as well as in the occupational health and safety department. Kathryn is dedicated to maintaining the highest standard of care of her clients and to this end continues to pursue professional development. Kathryn has a special interest in orthopaedic and pelvic floor rehabilitation. She has completed numerous courses in those areas including, Dianne Lee and Linda Joy Lee's posture and spinal stabilization courses, Earl Pettman's whiplash course, Lyn Watson's Level 1 and Level 2 shoulder courses, Shirley Sahrmann's advanced movement impairment course, manual therapy, myofascial release, and breathing courses with Laurie McLaughlin, Mulligan's mobilization with movement courses, David Butler's neural tissue mobilization course, manual therapy courses offered through the Orthopaedic Division of Canadian Physiotherapy Association, and pelvic health courses Level I through Level V offered through Pelvic Health Solutions.