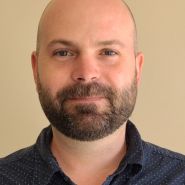 Registered Massage Therapist
Available at multiple locations
About
As a Registered Massage Therapist and Shiatsu Therapist, Greg presents and intutitive and integrative east-meets West approach toward holistic health. His career began with a diploma from the Shiatusu School of Canada in 2010.
Since then, he has recently graduated from Acupuncture Therapy in 2014 an Registered Massage Therapy in 2015. Greg strives to provide a harmonious mixture of Eastern and Wetern approaches to therapeutic massage.
This treatment focuses on your personal needs, manipulating the soft-tissues of the body to relieve pain, help rehaiblitate injuries, improve circulation, relieve stress, increase relaxation and aid in the general wellness of clients.