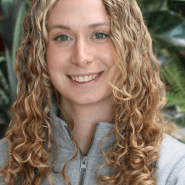 Available at multiple locations
About
Jenny graduated from the University of Saskatchewan in 2018 with a Bachelor of Science in Kinesiology. She is a Certified Exercise Physiologist with the American College of Sports Medicine. Jenny has previous experience working as an Exercise Therapist for the Cardiac Rehabilitation Program with the Saskatchewan Health Authority; as well as experience working as a personal trainer, fitness instructor, and First Step Instructor with the City of Saskatoon.
Jenny specializes in exercise prescription, exercise adaptation/modification, and chronic conditions. She also has experience with motivational interviewing, operating telemetry equipment, and designing and leading exercise classes. Her experience with the Cardiac Rehab program has made her comfortable working with clients with heart conditions, diabetes, and other chronic and comorbid conditions.
When not at work, Jenny enjoys painting, sewing, reading, and spending time outdoors.