304-3907 8th Street East 
Saskatoon SK, S7H 5M7
Hours of operation
Mon 8:00am-8:00pm
Tue 8:00am-8:00pm
Wed 8:00am-8:00pm
Thu 8:00am-8:00pm
Fri 8:00am-8:00pm
Sat Closed
Hours of operation
Mon 8:00am-8:00pm
Tue 8:00am-8:00pm
Wed 8:00am-8:00pm
Thu 8:00am-8:00pm
Fri 8:00am-8:00pm
Sat Closed
Sun Closed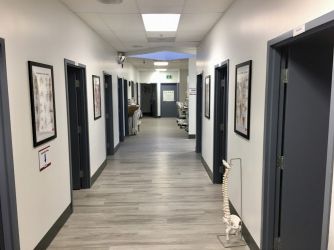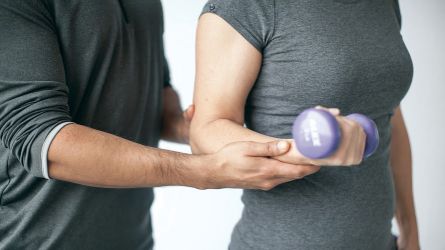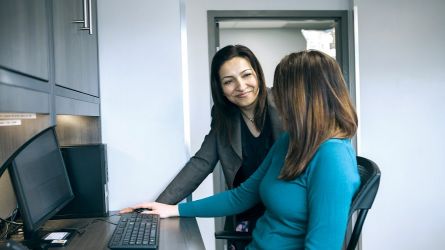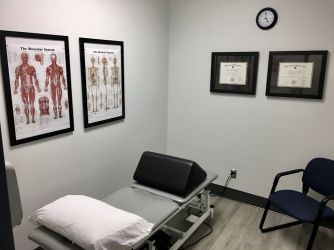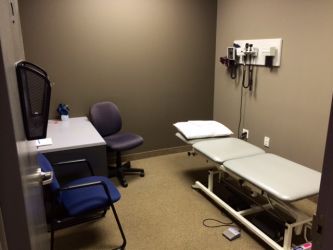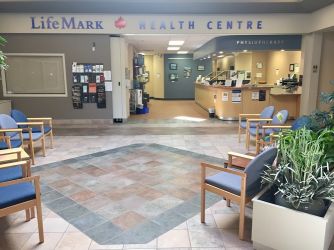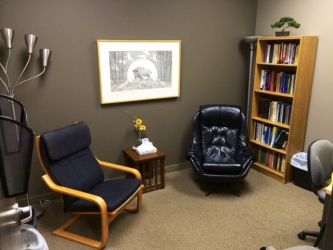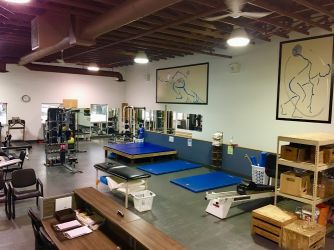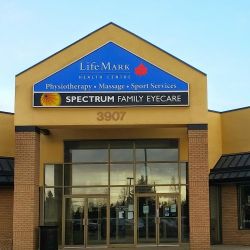 Our philosophy
Get to know a physiotherapy clinic in your community – Lifemark 8th Street, (formerly Daniels Kimber Physiotherapy), has provided rehabilitative physiotherapy services to Saskatoon and area since 1994.
Our professional staff includes:
Physiotherapists
Occupational therapists
Massage therapists
Acupuncturist
Kinesiologists
Psychologist
Occupational medicine
Physicians
The clinic
The clinic offers a clean, bright and comfortable setting for our patients and includes an on-site gym and private treatment rooms for physiotherapy, massage and acupuncture.
Parking and transportation
The clinic is located on Saskatoon's east side in the College Park Mall.
More about our services
Physiotherapy
Physiotherapy is a health care profession providing services to develop, maintain and restore maximum movement and functional ability. Physiotherapy helps individuals return to their pre-injury activities. Physiotherapy treatments include: injury specific exercise programs; manipulation and mobilization (manual therapy); electrotherapy (e.g. therapeutic ultrasound); and acupuncture.
Massage therapy
Massage therapy is the manual manipulation of soft tissues (muscles and tendons) to decrease pain, muscle soreness, muscle spasm and to improve general mobility. Massage can have a significant effect on the natural healing process of the body as it increases the supply of oxygen and nutrients to the muscle tissue, improving excretion of waste from the muscle tissue.
Bracing
Bracing is a clinical field involving the application of external braces to limbs from head to toe. Some examples are knee or ankle braces for sports injuries and back braces for back injuries. A brace may be custom fit or pre sized off-the-shelf depending on the client's needs.
Clinical Pilates
This service is provided at the Health Centre by Joanne Weber, PT who is trained in Clinical Pilates. She offers Pilates methods in combination with orthopaedic Physiotherapy to provide a one on one treatment for clients with injuries or chronic/acute conditions.
Neurological Rehabilitation
Physiotherapists are providing treatment for adult clients who have suffered a minor or moderate neurological impairment.
Vestibular Rehabilitation – Management of Vertigo and Dizziness
Since there are many potential causes for dizziness, it is important that a thorough assessment is first performed by a physiotherapist who has had specific post-graduate training in using specialized equipment including infrared goggles. Along with the assessment and hands on treatment procedures, they offer a Balance Boot Camp - new classes starting soon.
Women's Health
Paula Anderson, PT has been assisting women with bladder and pelvic floor issues, as well as pre-natal and post-partum concerns for many years. She offers a very popular class, "Post-partum Health for Moms" which gives women an opportunity to participate in a group core program to assist in rebuilding strength after having a baby. Also offered is a "boot camp" for those who want to progress to a more intense program. New classes starting soon.
Our services also include TMJ therapy, post-surgical rehabilitation, sport and leisure injury, motor vehicle injuries, occupational and work-related injuries.
Common conditions we treat
Arthritis
Carpal tunnel syndrome
Frozen shoulder
Hand & wrist pain
Headaches
Herniated disc
Knee pain
Low back pain
Muscle sprains and strain
Neck pain
Plantar fasciitis
Post-surgery
Posture issues
Rotator cuff injuries
Scoliosis
TMJ