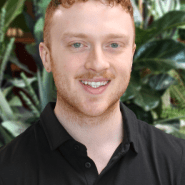 Available at multiple locations
About
Matt graduated from the University of Saskatchewan with a Master of Physical Therapy degree in 2022. Matt also earned a Bachelor of Arts and Science degree from the University of Saskatchewan in 2020, graduating with high honours. Matt will also be receiving a Certificate in Global Health from the University of Saskatchewan's College of Medicine in spring 2023. 
He is passionate about providing an equitable, evidence-based, and responsive care approach to all of his clients. He is interested in working with a variety of clinical populations, including individuals with chronic pain and is excited to incorporate continuing education into his practice. Matt is a member of the Saskatchewan Physiotherapy Association's Indigenous Wellness Working Group and has a history of working with rural Indigenous community members around Saskatchewan through various collaborative health partnership projects. 
Matt enjoys spending time with his partner and pet cat, playing trivia with his friends, lifting weights, and hiking in the mountains in his free time.