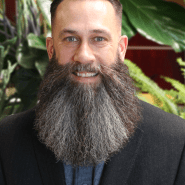 Chris Wiechnik, Manager of Program Services
BSc PT, BSc PE, FCAMPT, CAFCI
Available at multiple locations
About
Chris holds a Bachelor of Physical Therapy from the University of Saskatchewan (2002) and has previously completed his Bachelor in Physical Education and Sports Studies from the University of Alberta.
Along with the certificates listed, his post-graduate training includes a diploma of advanced manual & manipulative physiotherapy. He is a member of the teaching team at the School of Physical Therapy, serving as a clinical assist since 2003; a sessional lecturer since 2006 and an assistant clinical professor since 2010.
Chris has received recognition for teaching excellence every year from 2010 through to 2015 and has also been teaching with the National Orthopedic Division since 2010. Chris served as president elect and president of the Saskatchewan Physiotherapy Association from 2014 to present. He is a member of the faculty council and has been on the clinical education advisory and musculoskeletal curriculum sub committees at the U of S School of Physical Therapy since 2010.
His background includes leading and providing care in private practice rehabilitation as well as teaching, mentoring and supervising undergraduate and graduate level students. He is currently working as the manager of program services. Chris provides most aspects of private practice physical therapy and is especially interested clinically in orthopaedic manual therapy and exercise prescription.
Certifications
Acupuncture certificate (CAFCI)
Matheson functional capacity evaluation certificate