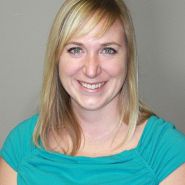 Available at multiple locations
About
Marina graduated with a Master of Physical Therapy from the University of Saskatchewan in 2013, where she also received the Physical Therapy Director's Award. She also has a Bachelor of Science with Honours from Montana State University where she attended on a full academic and athletic scholarship (NCAA Division 1 Tennis).
 
Marina worked as an English Language Teacher in Korea, Japan, Taiwan and Chile. For many years, Marina worked as the Player Development Coordinator for Tennis Saskatchewan, as well as team manager and assistant coach for the Saskatchewan tennis teams at the Canada Summer Games and Western Canada Summer Games. She was also the physical therapy student representative and active volunteer with SWITCH (Student Wellness Initiative Towards Community Health) during her schooling.
 
Her areas of interest include orthopedics/sport injuries, women's health, concussion management, and working with clients with dizziness/vertigo and neurological disorders. Marina has post-graduate training in vestibular rehabilitation, pelvic floor re-education, K-taping pro, McKenzie mechanical diagnosis and therapy (cervical, thoracic and lumbar spine), and diagnosis and training of movement system impairments (Shirley Sahrmann). She is actively pursuing continuing education in the McKenzie and the Canadian Orthopedic Manual and Manipulative Physiotherapy Level System to further her knowledge and manual therapy skills.
 
She believes in providing holistic care that focuses on the "whole person." She enjoys developing individual treatment programs to address each client's needs and help them achieve their goals. Client education is an important component of her treatment philosophy as it helps clients to understand their injury and enables them to achieve their goals with greater independence.
 
Marina is an avid traveler who enjoys practising Spanish, latin dancing, yoga, and photography. Spending time with family and friends is a favorite pastime, as well as playing sports, camping, and attending concerts.
Certifications
Certificate Of Competency For Vestibular Rehabilitation, Emory University
Trained in concussion management
Gunn Intramuscular Stimulation (IMS)
Acupuncture Canada Certification