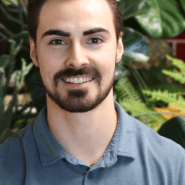 Available at multiple locations
About
Liam graduated with a Master of Physical Therapy from the University of Saskatchewan in 2018. Prior to obtaining his MPT degree, Liam graduated with Great Distinction from University of Saskatchewan Kinesiology in 2016. Liam plans to pursue further orthopedic manual therapy and has completed his dry needling certification.
Liam is passionate about many areas of rehabilitation and has a special interest in working with athletes and all people who are trying to get better. He incorporates the use therapeutic exercise to help people reach their goals and enjoys the challenge of analyzing how people move to get them back to the activities they enjoy.
In his free time Liam enjoys lifting weights, spending time outdoors, and watching sports with friends.