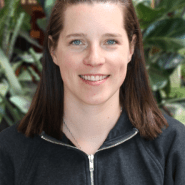 Available at multiple locations
About
Sarah graduated with a Master of Physical Therapy from the University of Saskatchewan in 2014. Prior to receiving her MPT degree, Sarah graduated from the University of Saskatchewan with a Bachelor of Science in Physiology and Pharmacology in 2012.
She enjoys working within the areas of orthopedic and sport physiotherapy but is most interested in helping people with concussion and post-concussion syndrome. Sarah has post-graduate training in acupuncture, concussion management, vestibular training and McKenzie mechanical diagnosis and therapy (lumbar, cervical, thoracic and lower extremity). Sarah plans to pursue further training in orthopedic manual therapy and sport physiotherapy.
When not practicing at the clinic, Sarah enjoys being active outdoors, going to the lake or camping and taking her dog for lots of walks. Sarah and her family try to go to the mountains whenever possible to go downhill skiing or hiking.