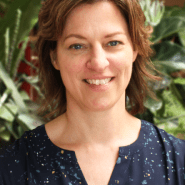 Available at multiple locations
About
Paula has been with Lifemark since 2004. She graduated from the University of Saskatchewan in 1996 with her Bachelor of Science in Physical Therapy. She has worked in a variety of settings including private orthopaedic practice, inpatient care (neurological, orthopaedic and cardio respiratory), long term care, functional rehabilitation, acupuncture, and women's health.
Paula's post graduate training includes Certification in Medical Acupuncture (CMA) Advanced Certificate program, Functional Dry Needling Practitioner (FDN), Canadian Physiotherapy Association Manual and Manipulative Orthopaedic Courses Level I – III, McKenzie level A and B, Matheson Functional Capacity Evaluator Certification, Women's Health/Pelvic Health courses, Chronic Pain management, and multiple orthopaedic courses. She is also certified in the Integrated Systems Model treatment approach. Paula specializes in women's health and pelvic health, including: core dysfunction, pelvic pain, prenatal/postpartum rehabilitation and pelvic floor dysfunction for women and men. She also has extensive experience with orthopaedics, acupuncture, and functional rehab.
She believes in a holistic approach to health care, considering physical, mental and social factors as she guides clients to optimize their function and achieve balance in all areas of their life. Paula strives to participate in and encourages family, friends and clients to maintain an active lifestyle and balance in home, work and play. She is married with two children. In her spare time, Paula enjoys participating in a variety of sports, volunteering in the community and spending time outdoors.